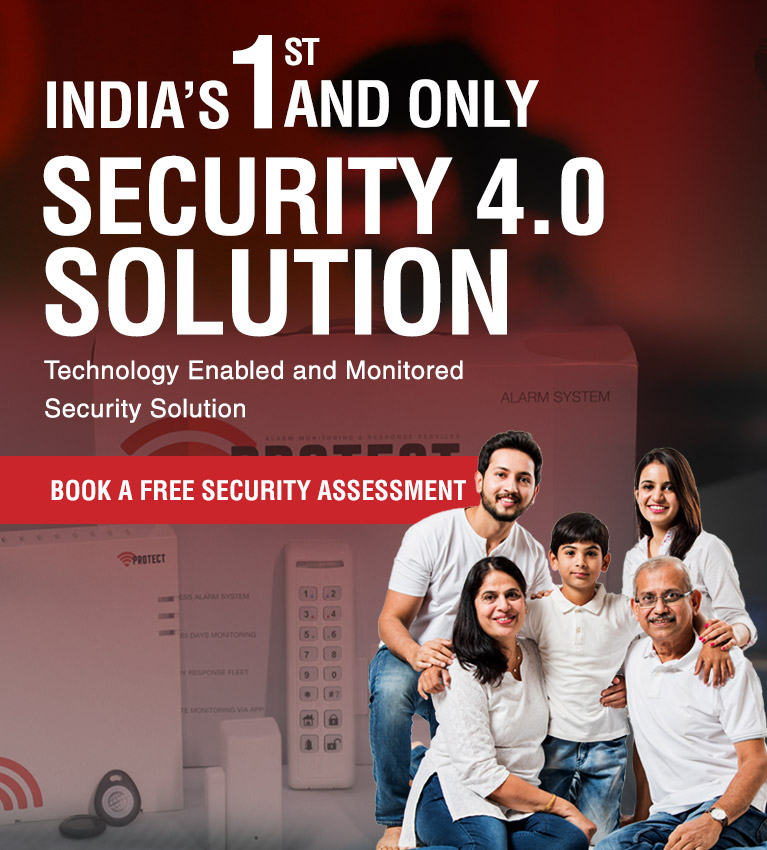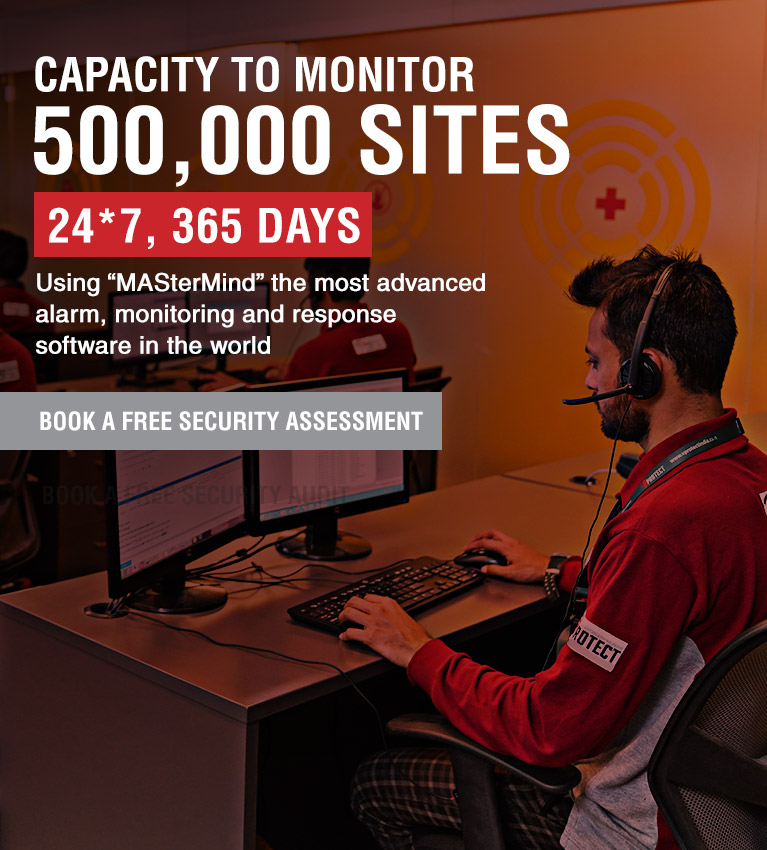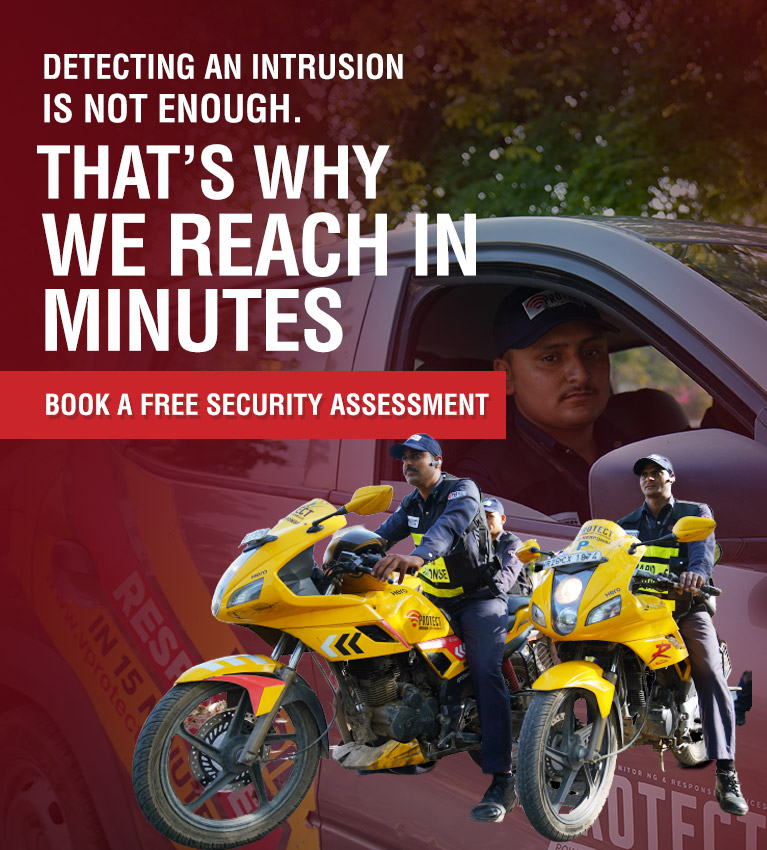 Book A Free Security Assessment
VProtect

IS SMARTER, SAFER AND COST EFFECTIVE
Security 4.0

– Technology enabled security

VProtect offers AI-enabled intrusion detection and response services. Our devices are manufactured in Israel, tested in Global laboratories, and approved by the Indian Department of Telecommunication. All wireless devices have an approved ETA License from the WPC, Wing of the Ministry of Communications.

We operate MASterMind security solution software, which is one of the most advanced alarms, monitoring, and response platforms in the world.

Our Response Officers are professionally trained to handle any events related to intrusion, theft, burglary and to provide emergency response during medical, fire and panic situations.

We have a strong liasoning with civic authorities, namely the Police, Fire department, and Hospitals/Paramedics.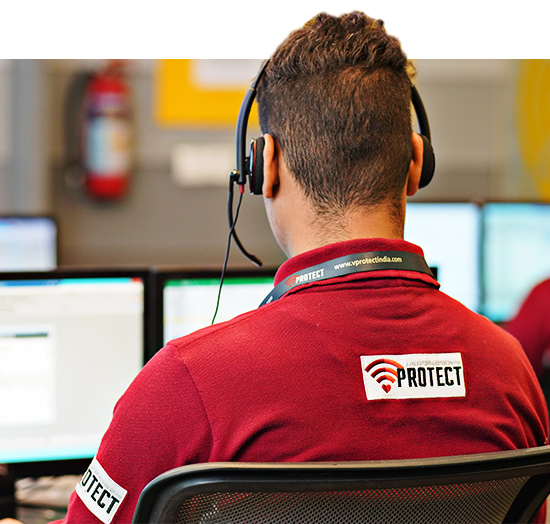 Our Goal
With VProtect, we aim to eradicate these
six common threats from your life:
Why Us
Because there is

no one like us
VProtect offers SMART Security Solutions integrating an AI-Enabled Monitoring platform along with Human Interface, which is reliable and responsive during an emergency.
We create customized Security and Surveillance Solutions using onsite security assessment. Our Security Solutions are user-friendly and cost-effective.
We secure your premises 24*7, 365 days.
Smart

Easy to Install, Operate and Maintain
Flexibility to operate your system remotely using mobile app

Reliable

100% redundancy for network and power
Global Standards

Responsive

Response within 60 Seconds
Emergency response 24*7, 365 days
Liasoning with Civic Authorities (Police, Fire and Ambulance)

Affordable

Cost Effective Solutions @ Rs 100/day*
REAL-TIME SECURITY IN YOUR HANDS
One app to map, track, arm and disarm your security system
MAP

Control devices of all zones of your premises from your app

ARM

Activate all sensors and security of your premises

TRACK

To track if all sensors are working properly

DISARM

Deactivate all sensors and security of your premises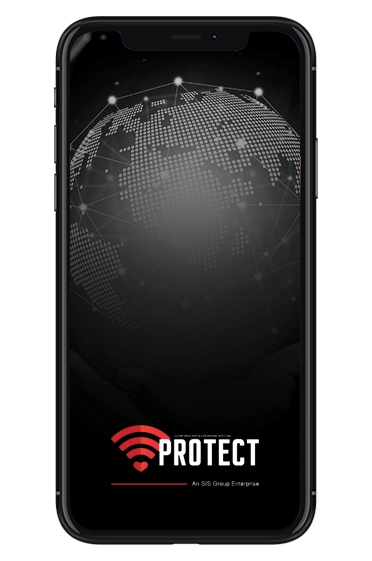 Reimagine
protection for
your premises
Every industry faces different kinds of security threats. We customize man-tech-based security solutions for all types of industries.
Our Devices
We ensure 24*7, 365 days uninterrupted security monitoring of your premises with the help of our world-class Alarm Monitoring System. Our devices are highly encrypted and compliant with Global standards.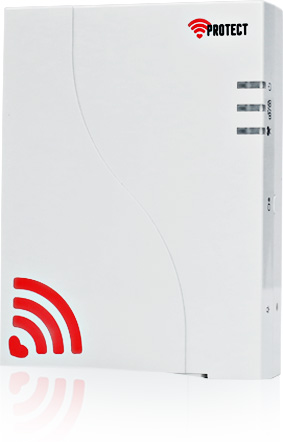 Similar Scenario
Are you Protected?
Here are some of the most common scenarios you may face if you don't have a security intelligence service like VProtect.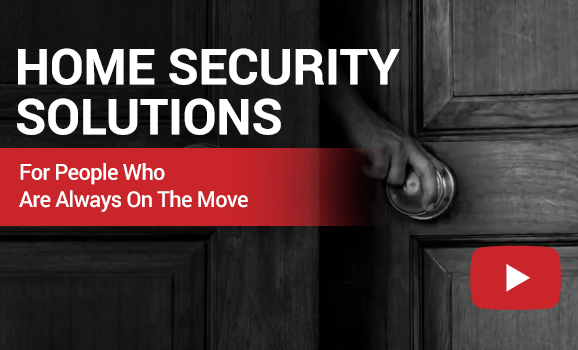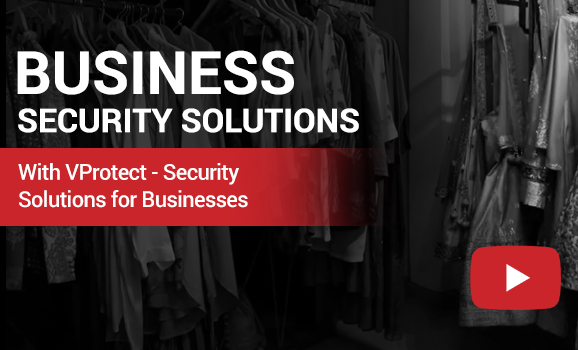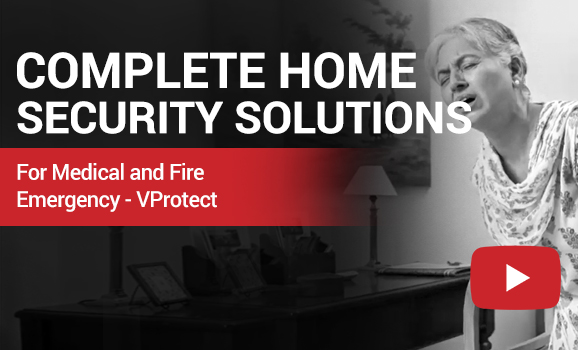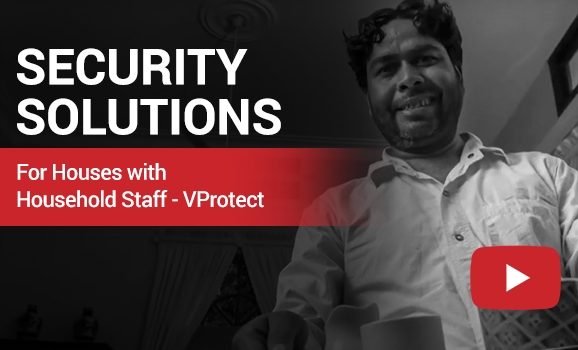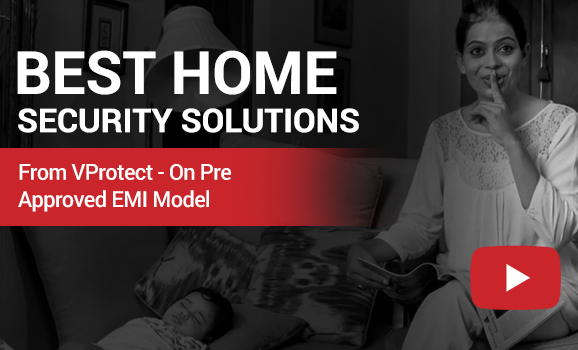 Our blogs
The latest in security industry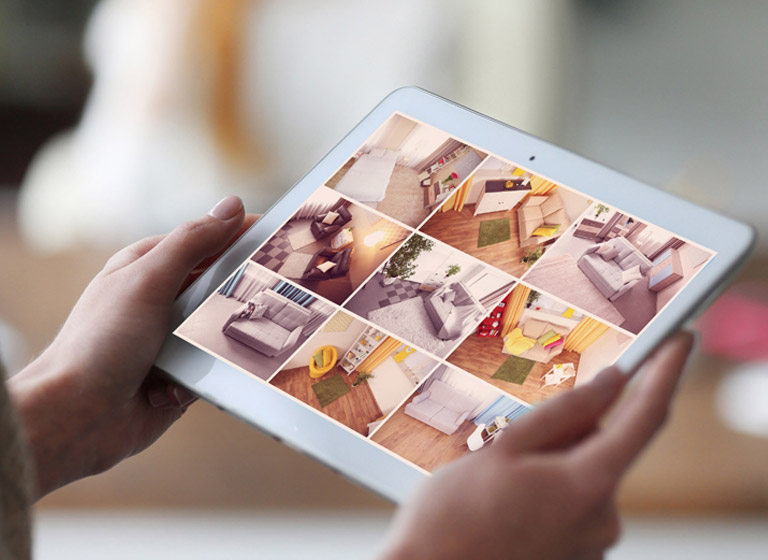 The crime is increasing day by day around the world, so are the insecurities of people. This has also... read more
Our Testimonials
Check out how VProtect helped people

My family and I feel safe at home as well as when we leave the house. VProtect is like a 24/7 friendly security guard. The staff is well qualified. The returns on investment is worth the high tech security service offered by VProtect. God bless VProtect. After God, we trust in VProtect!

I appreciate the immediate call and response from the VProtect Team when my security guard pressed the Panic Button. In addition, VProtect Team has coordinated with the police to ensure their arrival within 15 minutes late at night. Overall I found VProtect services very supportive.

Ever since we installed VProtect home security solution, we have been able to secure our peace of mind. I can now sleep easily knowing that my family and my house is safe. Great professional team and excellent service by the team. Loved the concept of 24/7 monitoring, tie-up with police, hospital and fire services.

I would like to recommend VProtect to the public. Because I am pretty much happy with the service and the QRT Team support when we are not available in our shop. The Quality of service which the monitoring centre is amazing in the night and the day time for any intrusion as well as they are reminding whether the system is turning on or not.