Know More
VProtect is the first and only company to bring
security 4.0

in India

VProtect is a reliable and dependable security solution company with a robust alarm, monitoring and quick response solution for your security needs. We are on a mission to eliminate the six common threats people face at their homes and workplaces: intrusion, theft, burglary, medical emergency, fire, and panic. Our main goal is to provide uninterrupted 24*7, 365 days security for your premises. We have trained response officers engaged in structured beat patrolling and providing response services during an emergency. We work beyond the call of duty to give unmatched service to our customers. Client satisfaction and their peace of mind are our main focus areas.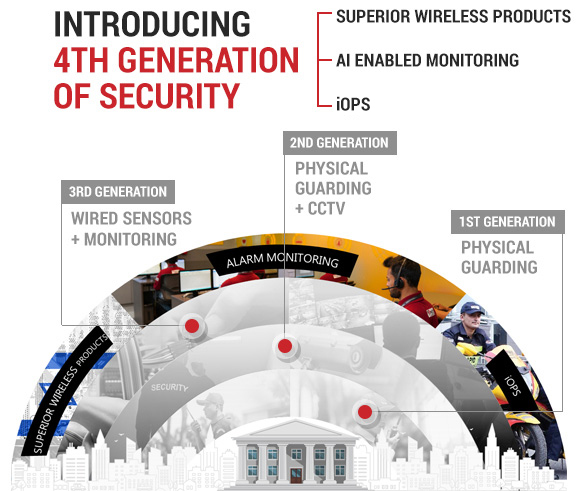 We follow a 4-step process to
safeguard your premises:
Deterrence

The presence of VProtect plates and regular beat patrolling outside your premises warns any potential intruders and deters their advances.

Detection

Our wireless sensors detect any potential intrusion/threat and trigger an alarm and notify both you and our Alarm Monitoring Center (ARC).

Monitor

Our Alarm Receiving Center(ARC) provides constant monitoring of your premises, while protecting your privacy.

Response

In case of an untoward event, our team of trained response officers visits your premises within minutes and ensures your safety.
INTRODUCING iOPS
Adding Intelligence to Operations
It's the security industry's first Mobile App based operations platform. With iOPS, we keep a track of all our trained response officers in real time. The platform ensures direct digital communication, daily task report, detailed quality checks and inspections via reporting mechanism and SLA timer on screen. iOPS takes on a proactive approach to customer service and dispute resolution in time.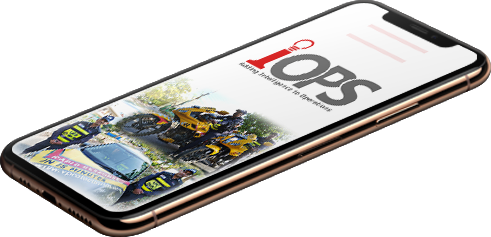 Nearest trained response officer is connected

iOPS ensures direct communication with the nearest trained response officer to ensure quick dispute resolution.

Assign daily tasks to our response officers

Our response officers get their daily tasks assigned and regular alerts throughout the day.

Image verification of response officer and vehicle

iOPS ensures our response officers are following utmost care of their hygiene, uniform, and vehicle.

Assign system generated patrolling route

The platform assigns a system generated patrolling route for the response officer to follow throughout the day.

Image verification of the site and disputes

Once an issue is resolved, the response officer clicks images of the site and dispute zones for verification purposes.

Emergency response action with SLA timer to reach on site

Each task assigned to the response officer gets an SLA timer attached to ensure timely dispute resolution.