Our Device Range
Consistent monitoring and alarming of your premises require reliable technology powered by alert and on-the-go manpower. VProtect India is the powerhouse that backs up financial institutions, corporate hubs, residential societies, and more to protect them from forced intrusion, theft, burglary, fire, medical emergencies, and panic. To ensure seamless and error-free execution, we rely on Israeli technology for alarm, monitor, and rapid response.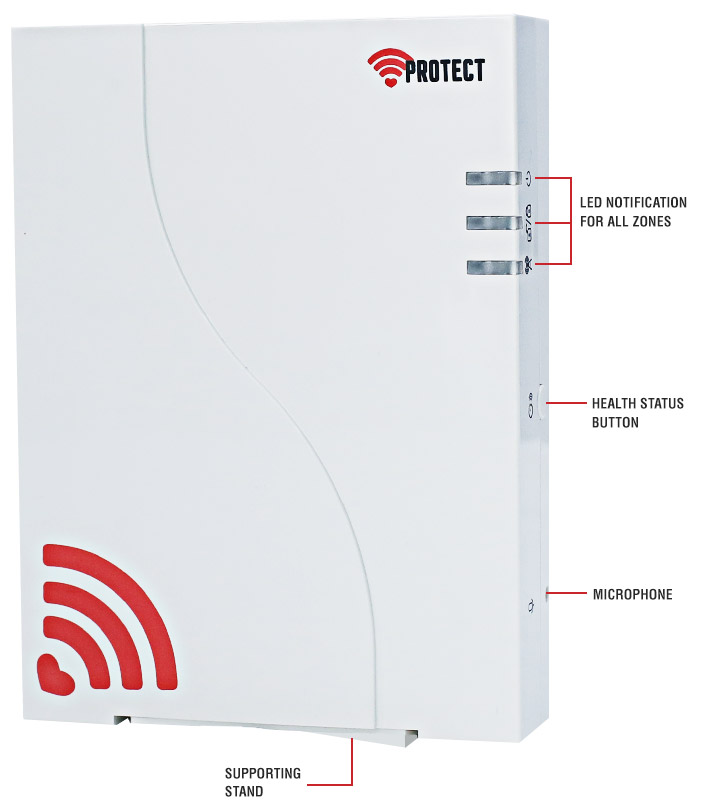 Control Panel
Control Panel is the backbone of the VProtect system. All our sensors are connected with the control panel, which sends notifications to the alarm monitoring station in real-time. It is installed at a safe and secured place to avoid potential tampering and has a 0.5 cm fail-safe alarm. It has an in-built health check button that shares the connection status of all zones. It communicates with the Alarm Receiving Center (ARC) every 4 seconds.
Key features of the device
Dual connectivity – LAN port and GSM SIM slot to offer 24×7 Internet connectivity
Dual power – direct powerline and in-built battery backup upto 10 hours
In-built speaker – 40 dB speaker for device's health check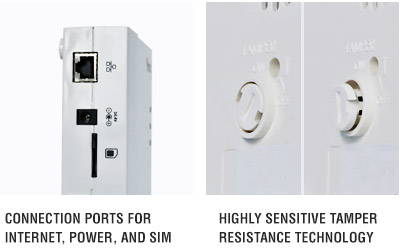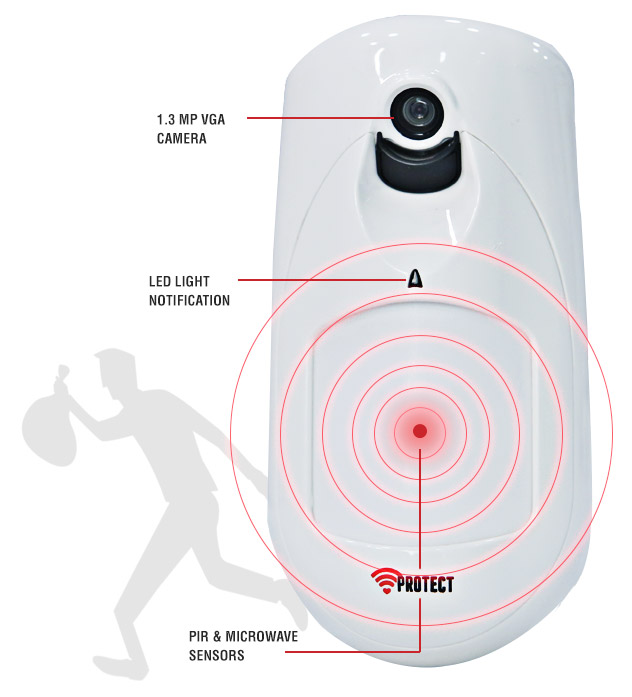 Motion Viewer
The Motion Viewer is a motion-activated VGA camera that captures a series of images which can be viewed on your Mobile App. It runs on passive infrared rays (PIR) technology. When armed and if there is any intrusion, it captures a series of images that are sent to your mobile app and the Alarm Receiving Center (ARC). Even in complete darkness, the camera captures decipherable images.
Key features of the device
VGA Camera
Captures 7 Images in burst mode
Real-time image access
Image access to user app and ARC (Alarm Receiving Center)
Pet Proof – It does not get activated when your pets are around.
Tamper Proof – Triggers an alarm if tampered beyond 0.5 cm
Complete privacy control – Doesn't capture photos when you are home and while sending to ARC, sends pictures in an encrypted format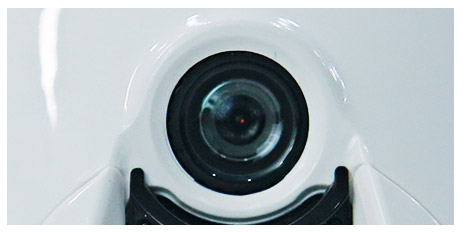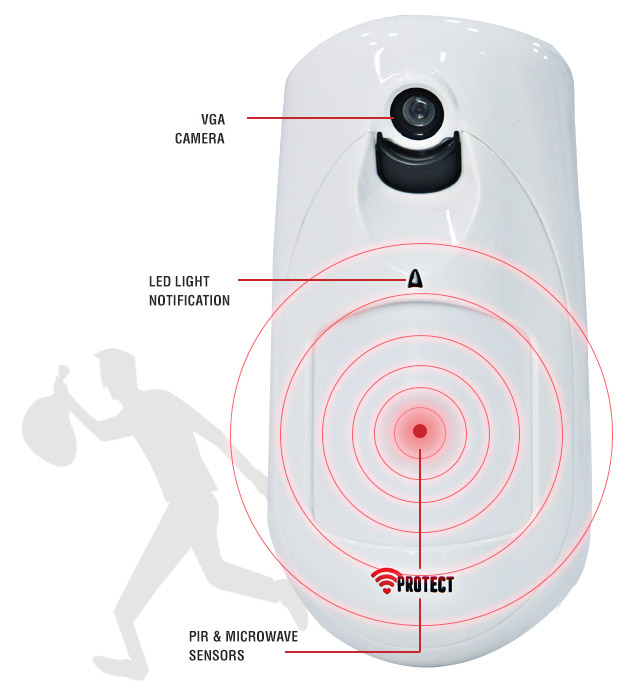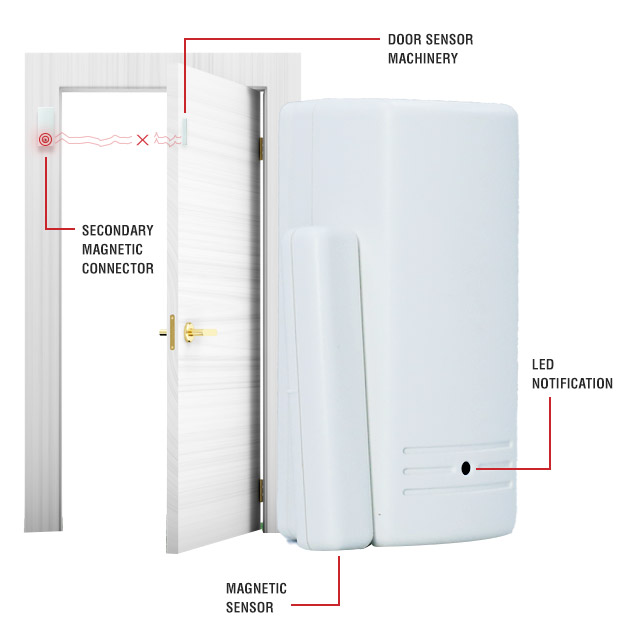 Magnetic Door Contact Sensor
The magnetic door contact sensors monitor the door's movement. When armed and if the door opens, it sends an alert to the ARC. The Magnetic Door Contact comprises two units — the transmitter and the magnetic bar. It can also be used on almirahs, lockers, windows, and similar objects.
Key features of the device
Tamper Proof – triggers an alarm if tampered beyond 0.5 cm
Keeps a log of all door unlock/lock events
Works on multiple objects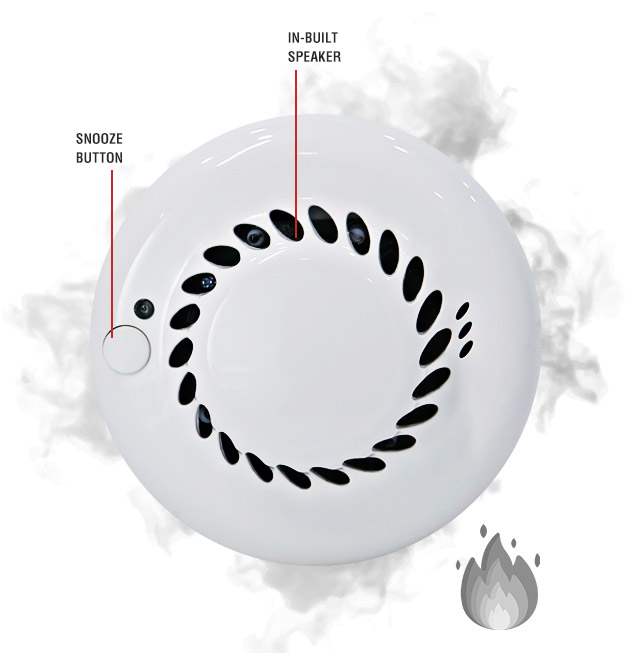 SMOKE AND HEAT DETECTOR
A Smoke and Heat Detector is a passive sensor working 24*7*365. It works as a standalone unit and is never dis-armed. It detects the sudden rise in temperature along with the presence of smoke. It has been developed keeping in mind the Indian climatic conditions with a default temperature set to 45 degrees. The smoke and heat detector has an in-built siren that alerts the premise owners and neighbours in case of a mishap.
Key features of the device
Works 24×7*365
Smoke and heat detector can work in isolation
Tamper proof – triggers an alarm if tampered beyond 0.5 cm
Snooze alarm – 2 minutes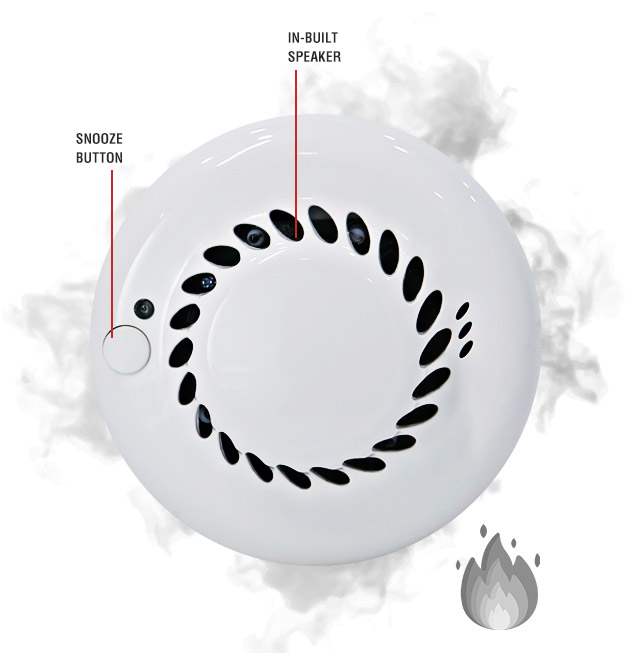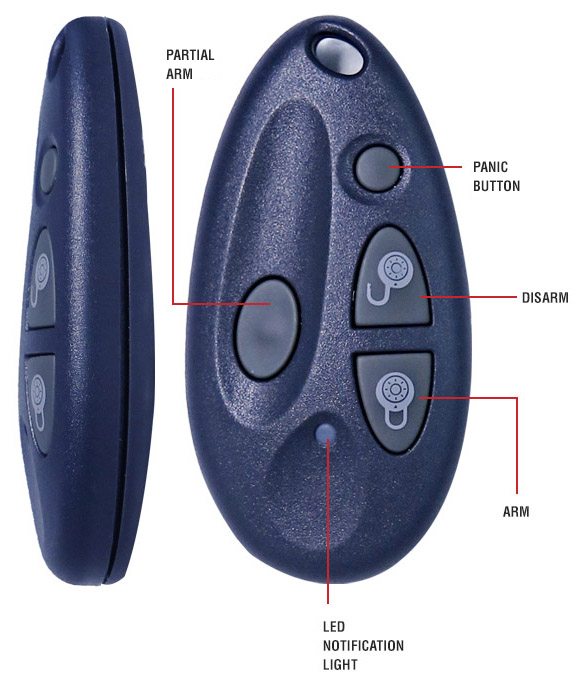 Keyfob
A keyfob lets you conveniently manage the whole VProtect system, i.e., arm/disarm/partially arm your house with the help of a portable remote control. It's an easy-to-use device that allows you to manage the complete system remotely within the premises.
In case of any emergency, pressing the Panic button will alert the ARC about your emergent situation and initiate immediate action.
State of the art Radio-Wave emission technology
Distress button for emergencies
Portable system management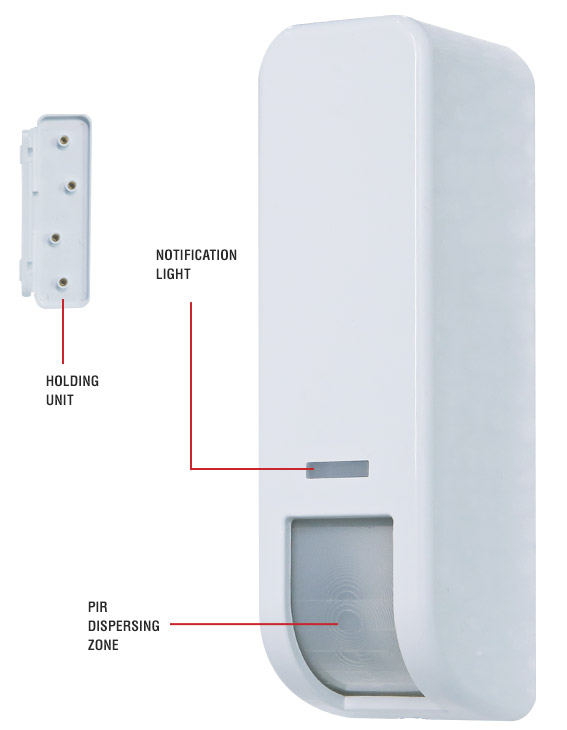 curtain sensor
The curtain detector is a powerful sensor that monitors entry points/open areas (like a lobby) and alerts when someone enters your protected premises (if the system is armed). It works with the help of infrared rays and is completely safe for humans.
Uses PIR – Passive Infrared Rays Technology
Tamper Proof – Triggers an alarm if tampered beyond 0.5 cm
Wide dispersion angle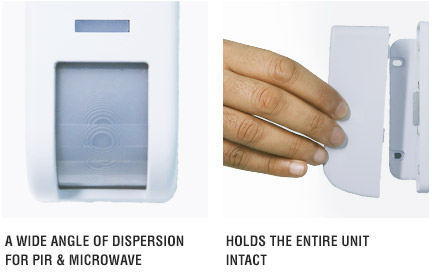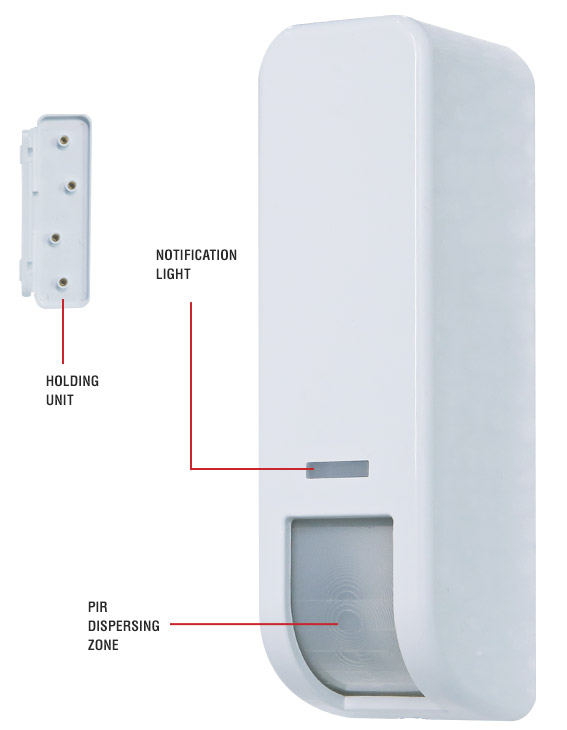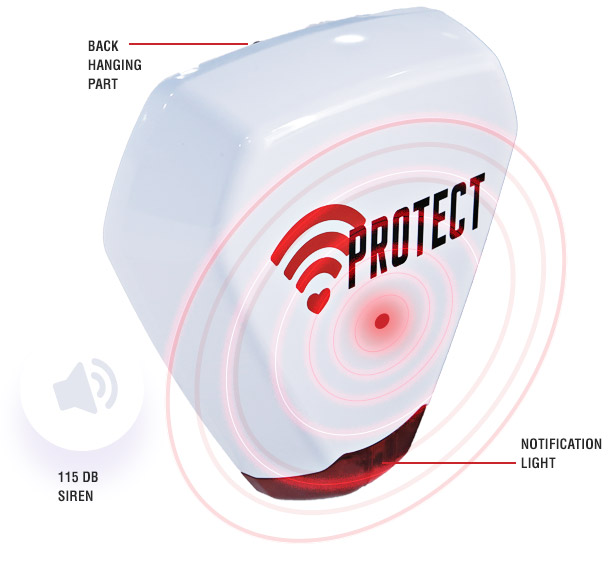 External Siren
This RFID enabled wireless siren triggers a loud noise in case of an intrusion. It alerts the neighbours about an emergency and can potentially scare the intruders away. The siren is weatherproof and tamper-proof which works in any temperature or environment.
Key features of the device
Powerful 115 dB siren
Placed outside the premises
5 CR123 batteries – Battery can last for years
Tamper Proof – Triggers an alarm if tampered beyond 0.5 cm
Uses hazard light which flashed upon activation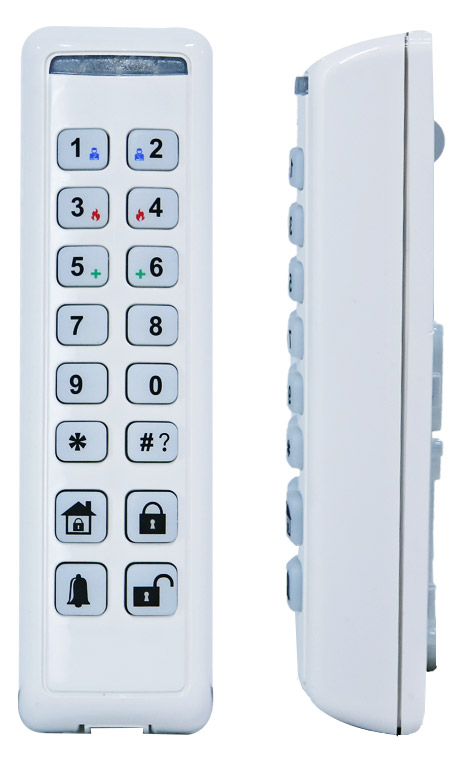 Keypad
Alarm Keypad helps you control the security sensors installed at your premises. It comes with a proximity tag reader through which you can operate, arm/disarm/partially arm the entire system. The device is installed near your main door for ease of access while entering and exiting your premises. You can either enter the PIN to arm or disarm the devices or use the Keytag to do the same without typing the password. It has the provision to trigger all types of alarms like panic, fire or medical emergency. These can be triggered with the press of a button and our response team will reach you within minutes.
Trigger all types of alarms
Arm/Disarm or partially arm the entire system
Tamper Proof – Triggers an alarm if tampered beyond 0.5 cm
One Tap Access with Keytag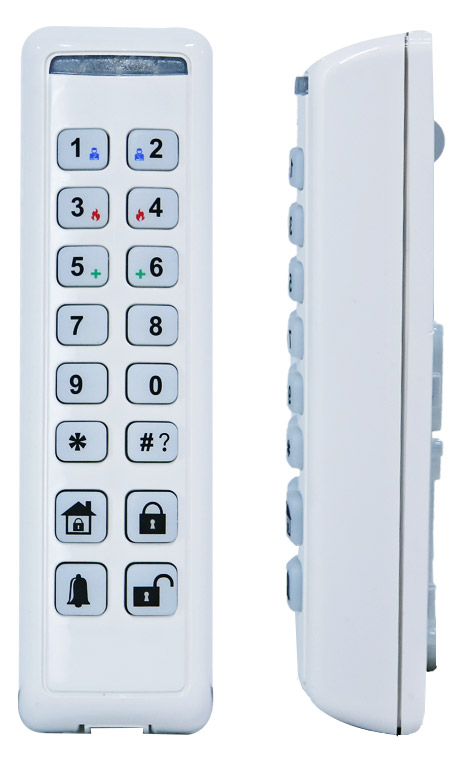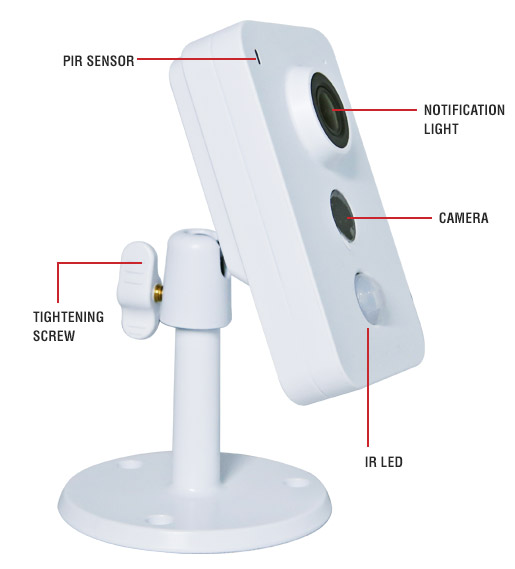 IP Camera
An IP Camera is a 2 MP cloud storage-based smart camera with a capacity to retain up to 30 days of video recordings. It can operate even in 0 Lux (Point at which the human eye stops seeing). The data transmission is completely encrypted, ensuring your privacy and data security.
128 GB storage support
Dual Connectivity – WiFi and LAN connectivity
Direct Power Connection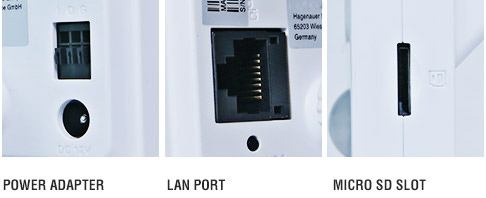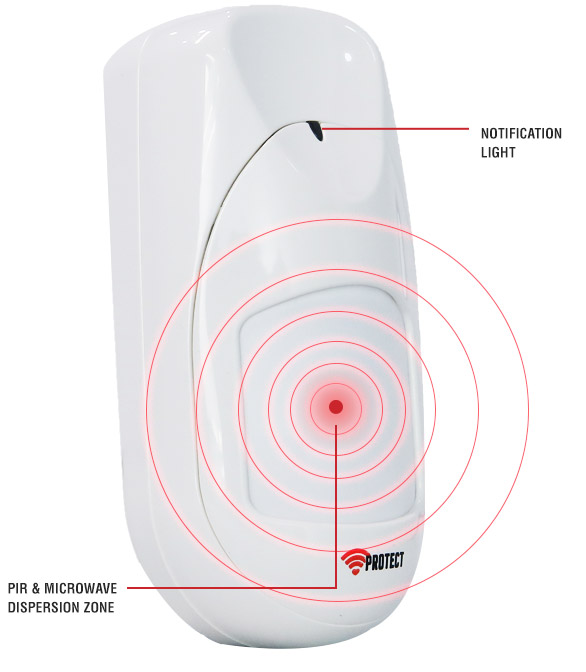 Motion Detector
The Motion Detector is used to detect any potential intrusion in your premises. When armed, it disperses Passive Infrared Rays (PIR) and triggers an alarm on any signs of intrusion. It detects the radiations emitting from any object with a temperature of zero and above. It uses artificial intelligence (AI) and is pet friendly (it does not trigger an alarm if your pet enters the room).
105° coverage
Safe for humans
2 CR123 batteries
Uses PIR – Passive Infrared Rays Technology
Pet-proof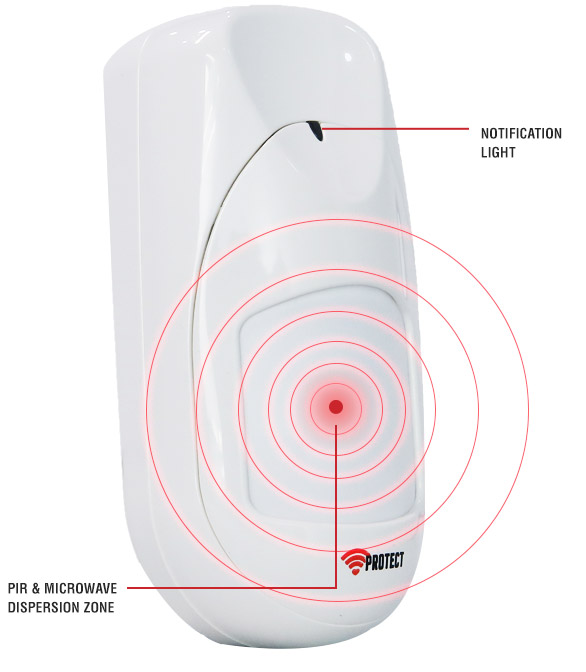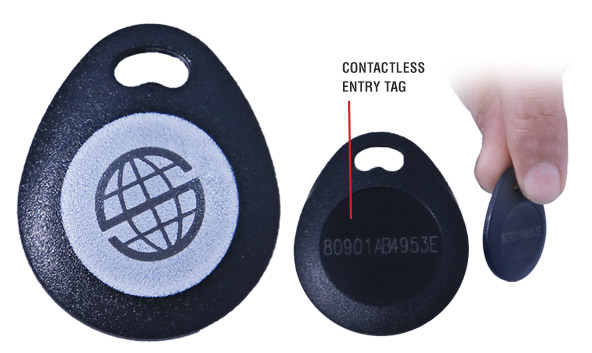 Keytag
Your next key is not a key. It's a Keytag! It's a one-tap portable device to disarm/arm the system while entering/leaving your premises. It avoids unwanted alarms without the need to remember passwords or PINs. Give the Keytag to your children, house help, or people with whom you don't want to share the PIN. You can carry your Keytag anywhere with you. Even if you misplace the keytag, it can be detached from your system and can be reconfigured as per requirement.
One tap access
Easy to carry
No password required