Alarm, Monitoring, Response
Security 4.0 — THE AMR SYSTEM
VProtect engages a blend of technology and human intelligence to provide a customized solution for your variety of needs, such as security services, protection against fire, medical emergencies, and 24-hour surveillance solutions to safeguard your premises.
alarm
VProtect offers more than 10 different types of intrusion detection devices for safeguarding various entry points of your premises. We utilize cutting-edge technology from Israel to provide 360-degree protection to you and your belongings.
Our smart system monitors all the movements and activities within your premises. Whenever the system detects any unauthorised activity, it sends an alert to our Alarm Receiving Center (ARC).
In case you have any suspicious activity at your premises, you can press the panic button and we will take care of the situation.
When the system is armed, a plethora of devices like keyfob, curtain sensors, and motion viewers perform their functions. It is not just limited to smoke and heat detectors.
The complete system can be controlled from your phone with our Mobile App and you can Map, Track, Arm, Disarm or Partial Arm the system with ease.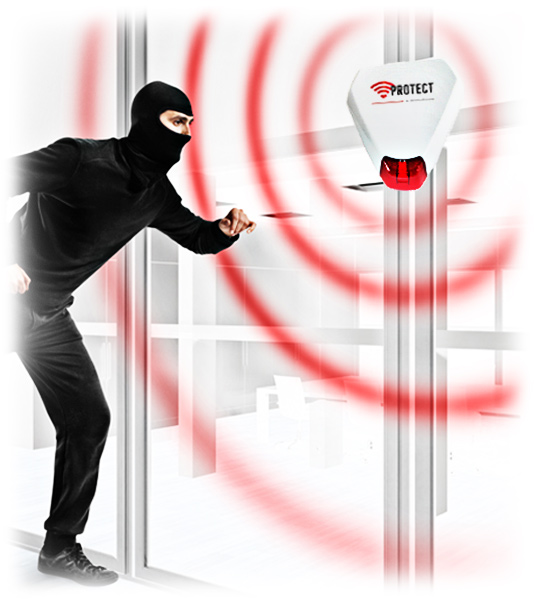 Monitoring
VProtect provides complete monitoring of your premises through our AI enabled monitoring platform. In case of intrusion, the alarm immediately sends signals to our Alarm Receiving Center. The monitoring officer verifies the severity of threat based on the data received from the system. In case of a security breach, a corresponding response is sent to the premises as per the SOP.
OUR USPs
The MASterMind platform on which VProtect operates is one of the most advanced Alarm Monitoring platforms in the world.
We have the largest Alarm Receiving Center in India with a capacity to handle over 500,000 sites.
Average time to respond to any alarm is less than 60 seconds.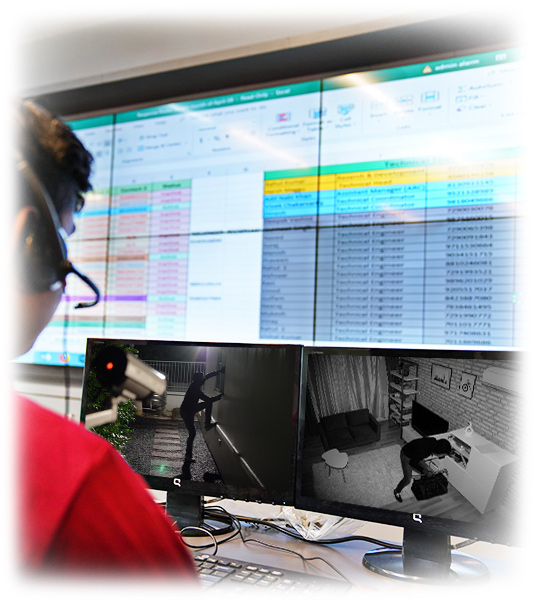 Response
Once a response is sent for the alarm, a series of structured SOPs is followed by our response team. Our officers get in touch with you and in case we fail to connect with you, a team of combat-ready nearby patrolling officers is dispatched for your premises to ensure your safety. The response team undergoes intensive training by professionals.
In case of hazards like fire, medical emergencies and theft / burglaries, we also closely do liasoning with the respective civic authorities like fire brigade, ambulance and police.
The Response team operates on a technology platform iOPS which helps to track, monitor and assist you in case of emergency.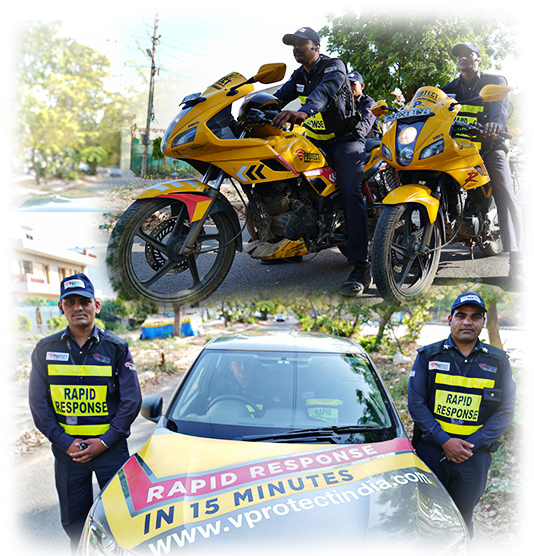 Our Solutions
Ensuring your safety in EVERY emergency
Our Solutions For
What we do
---
Our Security Solution Company ensures Complete Home Safety

Sensors are placed Inside and Outside the Premises based on the security assessment

We Protect all the Entry and Exit Points with our Smart Sensors

Siren is placed outside the premises to alert the neighborhood in case of any emergency/event

Security Plate is placed at a strategic location to act as a visual deterrent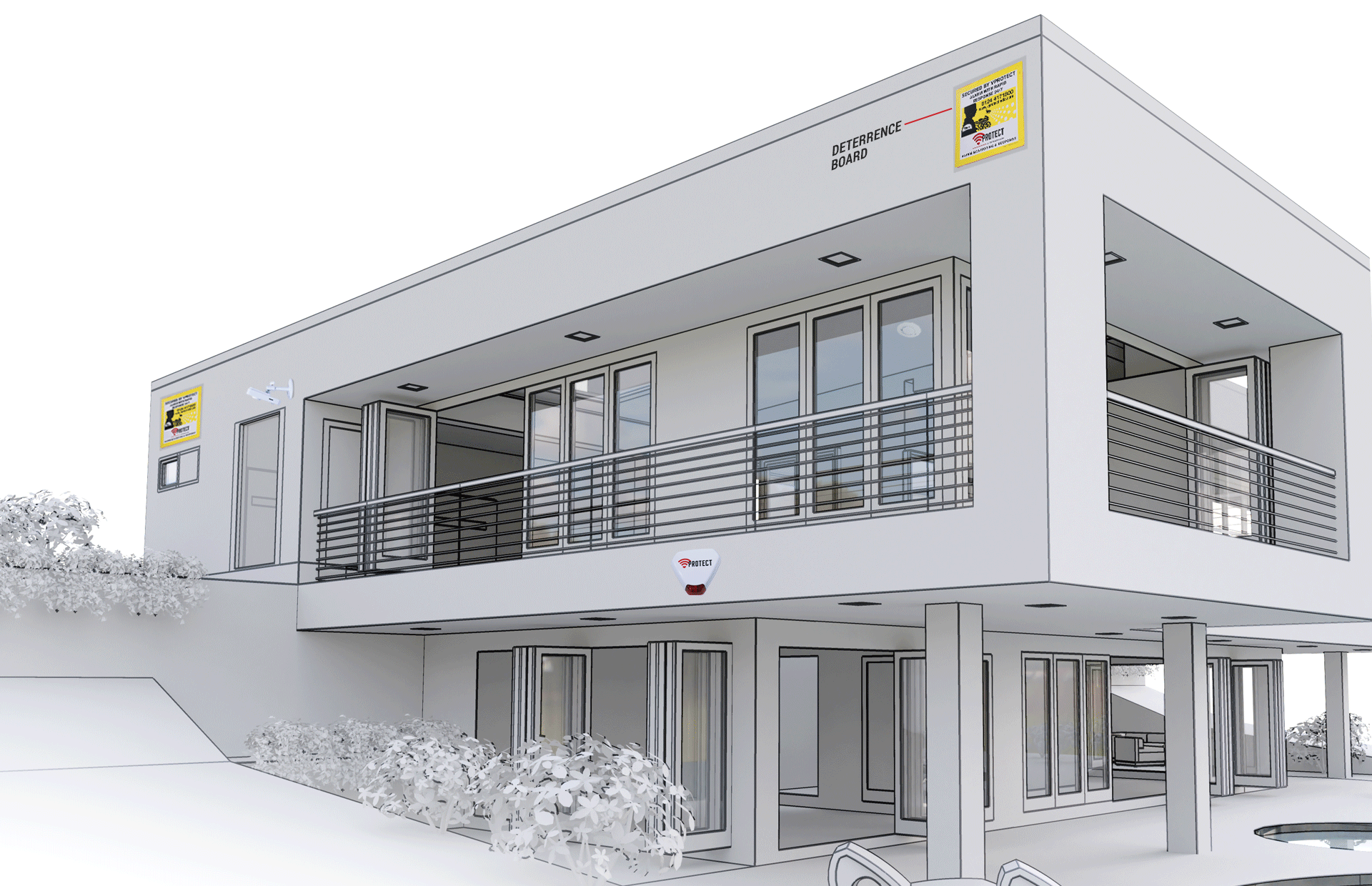 Securing Residential Premises
Villas
Apartments
Builder Floor
Societies
0
+
Lives Saved in medical emergencies